Oh boy am I excited to share today's post!  Months ago I got involved with Emily and Ashley's (from Frances Suzanne blog) Flip This Pattern series and today's I'm sharing my interpretation of the Dear My Kids Trendy Unisex Pea Coat.  You can read the full post HERE.

The idea behind the series is pretty straightforward – you're given a pattern and you have to flip, alter, change, or re-work it in any way you see fit.  You can make minor or major changes just as long as you use the original pattern as your starting point.  If you haven't been following along it's worth having a trawl back through some of the entries for different patterns – they're full of inspiration.
This month the patterns was the Dear My Kids Trendy Unisex Pea Coat.  This is what the original pattern looks like.  I had such a great time changing and adapting this pattern to exactly what I wanted.  It reminded me of why I sew – to see something that has existed only in my mind turn into an actual, physical, touchable garment in front of my eyes!  It's so immensely satisfying!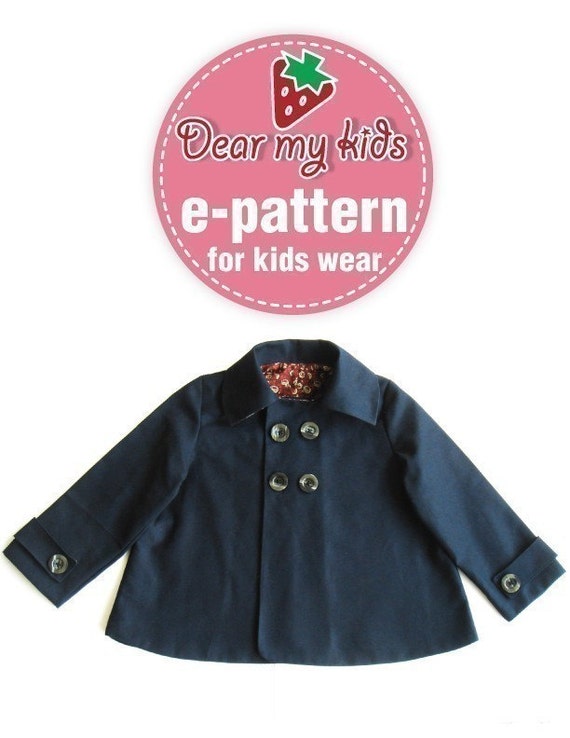 I would love for you to have a look at all the fun changes I made and details I added!  They'll be four different versions of this pattern presented by four different bloggers this week so keep checking back on the Frances Suzanne site to see them all – there is some series talent in this group and I can't wait to see what everyone comes up with!  On Friday you can vote for your favourite.
Thanks for reading!
Laura x